SUCCESSFUL FOOD DRIVES BEGIN HERE!
From family events to neighborhood campaigns and corporate-wide collections, at Together We Can our mission is to create meaningful and impactful food drives that can fit any size group and help bring aid to at-risk communities nationwide.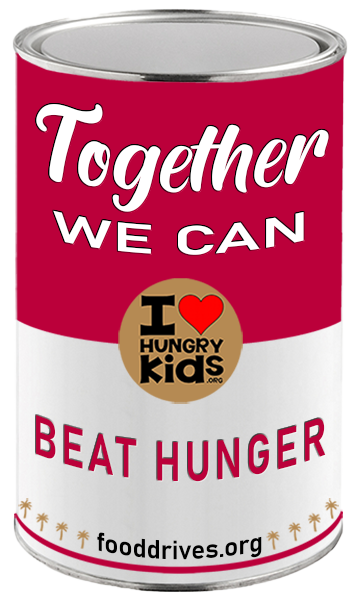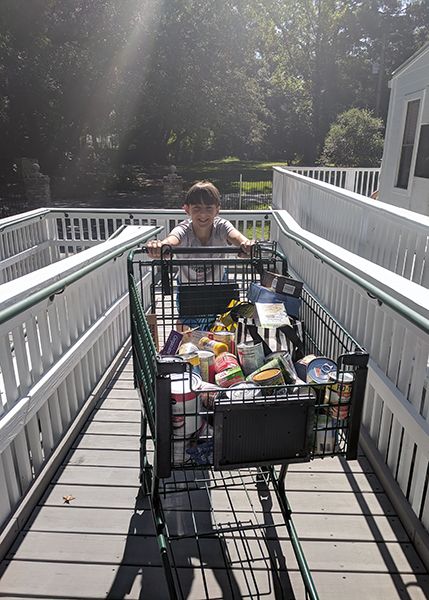 Created by Gabe Silverman (age 13), Together We Can, a program of I Heart Hungry Kids, has organized and managed dozens of family, community, and corporate food drives since 2018 to deliver over 20,000 pounds of food to local organizations in the tri-county.
By working with Together We Can, you and your team will benefit from our experience to plan, implement, and deliver successful and safe food drives, engage youth and adult volunteers in meaningful hands-on service, and address the needs of your community.
THE REAL PROBLEM WITH FOOD DRIVES
Food aid organizations often serve different demographics within the same community. Where one group focuses on feeding kids after school meals, and others provide food boxes to families or the elderly, and still others prepare hot meals for the homeless.  
While food drives are welcome by aid organizations, the wide variety of donated items may not fit their needs.  In addition, many food drives take place towards the holidays, and while that support is needed, other months become challenging as volunteer efforts slow down.
By working closely with aid organizations, Together We Can helps our volunteers to
make food drives more effective, deliver appropriate food aid, and address the seasonality of the supply chain.  
In addition, we raise funds and in-kind donations to source the equipment organizations need to expand their food services.